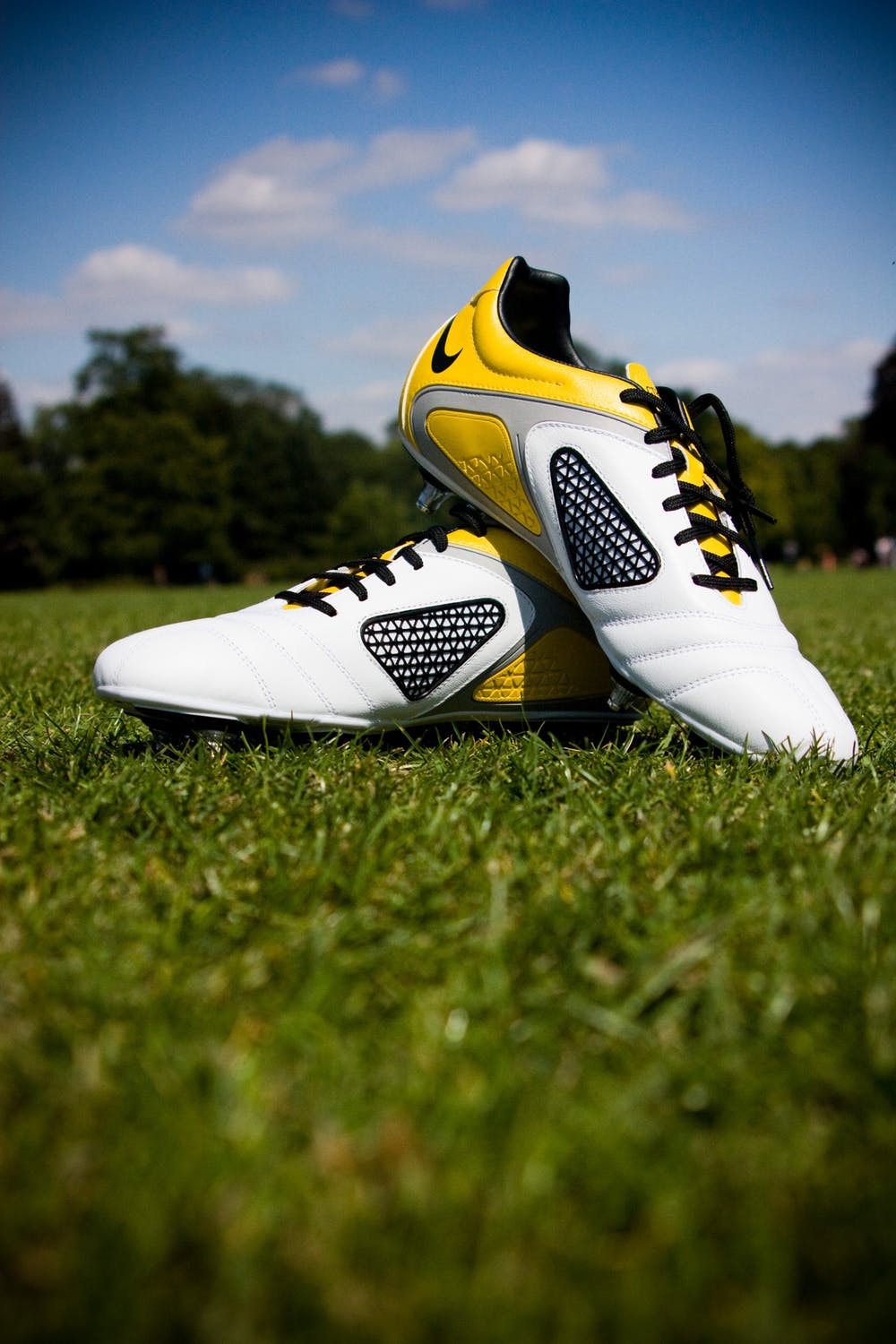 Soccer is a popular game that is played by millions of people around the world. If you are a beginner or avid player, selecting suitable cleats for your games is one of the key decisions you will make. Soccer shoes or cleats are available in a variety of brands and types that can be overwhelming for players. With some planning and research, you will be able to make the right choice whenever you shop for soccer cleats.
Choosing a suitable pair of soccer shoes is vital for a player's best interests. This is primarily because the type of accuracy, flexibility and control that are derived from the shoes will affect your performance. Although several factors can create an impact on soccer cleats, the main ones are the uppers and outsoles.
Outsoles
The outsoles of soccer shoes refer to the areas that make contact with the ground. Different types of outsoles are designed for various playfield conditions. There are several outsoles that soccer players can choose from, including some that may be regarded as more popular in comparison to other varieties.
Molded outsole or firm ground soccer cleats consist of molded studs that make them ideal for most natural playing fields. These are popular soccer shoes that are available with conical and bladed studs.
Replaceable outsole or soft ground shoes are cleats that are suitable for natural or softer pitches that have been exposed to moisture. The studs are well-spaced and fewer in number. The studs are also typically removable and often longer than the other varieties.
Hard ground soccer shoes are designed to be worn on extremely hard playing surfaces and artificial pitches. These types of soccer cleats typically consist of numerous short studs that are fixed uniformly across the entire outsole. These are perfect soccer cleats for fields that are covered in snow.
Turf boots feature small studs that are made from rubber for the purpose of enhancing how people play in different fields. The range of fields includes natural hard fields and artificial turfs. Many soccer players opt for these types of cleats during training. View the turf soccer shoes complete overview chart
Indoor cleats are solely designed for indoor or artificial surfaces. Such outsoles are typically flat and made from gum rubber. These shoes are often featured in indoor competitions such as futsal. They can also be worn casually away from the soccer field.
Uppers
Soccer cleat uppers are the components that touch the ball while passing, tackling and shooting. A wide range of materials are used to manufacture soccer shoe uppers, including both artificial and natural typed of leather.
It is important to note that softer materials offer the best contact for players but their durability and quality may be compromised. Most soft materials for soccer cleats absorb water easily while training or during games on wet fields. When players are uncomfortable or cold, their performance may be adversely affected.
Soccer cleat manufacturers often design different types of coating and treatments for their branded shoe uppers. Advancements are usually incorporated into shoes to enhance performance with the ideal friction for control accuracy and improving the direction of shooting and getting rid of moisture retention. Soccer shoe uppers are available in various forms.
Running and Training Shoes
Soccer players also require regular shoes for running and training to maintain their stamina and fitness. Certain soccer sneakers are used by players with an upper that is similar to the ones in soccer shoes along with regular outsoles.
Sizing for Cleats
Before you purchase soccer shoes, you need to be aware of the size that is right for you. Toes and heels require adequate space for the player to be as comfortable as possible.
Players are more likely to give a good performance when their cleats are comfortable ad this should be a priority for competitive games.
Consider the material that has been used to manufacture the soccer shoe when you are figuring out your size. Natural leather, for example, stretches when it is worn and a snug fit is essential.
Conclusion
Along with soccer shoes, there are various soccer accessories that players can wear. Soccer equipment and accessories are designed to enhance performance and protect against injuries on the playfield. With the extensive range of types, materials and styles of soccer cleats to choose from, it can be challenging to decide which shoes will work best.
It is always a good idea to learn about the various types of shoes and sizes. The major differences are based on whether shoes are made for indoor and outdoor use. You also need to select shoes according to the playing field and weather conditions.