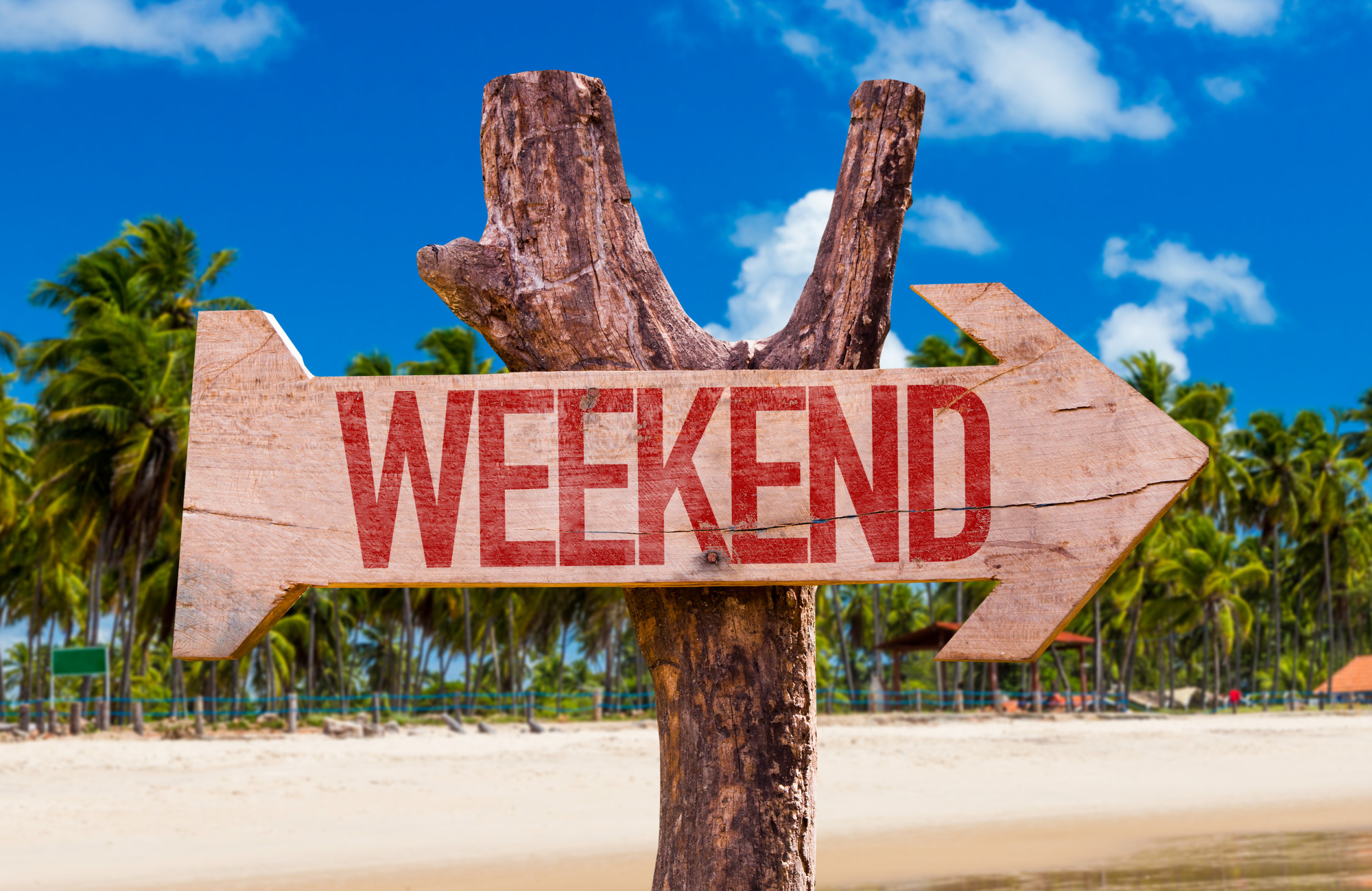 Are you starting to feel burnout from always working? Do you want to take a break from the home or office? Is there an ideal vacation spot you've always wanted to go to but never had the chance?
Well, this is it. This is the sign you've been waiting for. Take a break and plan a weekend getaway.
29% of employees who took time off got contacted by a coworker about a work-related matter while on vacation. Don't worry about your job or any projects in place. Take your mind off of work for a few days, go and enjoy that dream vacation.
Still not sold? Consider the following reasons to take off for a vacation:
1. Short Vacations Are Easy and Simple to Plan
Compared to planning a long outing, a short weekend trip can take less time for planning. It isn't too stressful to organize and you'll have more opportunities. A weekend-long trip offers more alternatives, too.
If you find out a hotel is fully-booked, reorganizing is easy too. Don't stress yourself out at the planning phase. You go on vacation to de-stress and every bit of it should be as stress-free as possible.
2. Take the Trip on the Holidays
Are you looking to start a new tradition for the holidays? Why not take long weekend getaways instead? It's a great excuse to hide from the stress and expectations of the holidays.
Plus, you get to see new sights, meet new people, and experience new things with every holiday trip. It's a great way to break from the tradition and hide from the holiday rush. Make sure you check out the best places to go for a weekend getaway beforehand.
3. Explore Your State, the Country, or the World
Do you feel that you'd never make it back in time for work? A weekend getaway doesn't have to bring you to far places. You can use the time to check out the other cities in the same state.
If you want to go a little further, the neighboring state is always a good option. If you want to go further yet, try a trip that puts you across the country. This way, it can seem like a whole new world while offering the comforts of home. (Kaieteurnewsonline)
Do you want to get away from home? The rest of the world is always a great place to start. Open your mind to foreign cultures or earn hands-on knowledge about familiar ones.
4. Boost Your Productivity 
A getaway brings you to places that offer fresh air and sunny horizons. It may also bring you to a seaside, a mountainside, or a farmstead. Going to places that don't have hectic atmospheres is great for winding down.
Your mind and body recharge when you get enough rest from a busy lifestyle. Unwinding improves focus and productivity. When you come back to work, you'll be fresh and relaxed.
5. Celebrate Your Anniversary on a Weekend Getaway
Your big anniversary celebration doesn't have to happen on a week-long cruise. Planning longer trips can be chilling for couples. Instead, bring your partner to a new or significant place on the weekend you both have off.
You don't even have to plan this trip for big anniversaries. Even small celebrations are welcome relaxations. Relax here on a weekend getaway and let it bring you closer together.
6. Go for a Solo Spree
If you're part of a couple in a long-term relationship, a little space between both partners is healthy. Get away from your partner for a couple of days and let it reboot the romance. Being on a solo trip is a great way to make the heart grow fonder.
If you're single, don't be afraid to go on a trip by yourself. A solo weekend getaway is a nice way to meet new people in new places. You'll find it's easier to talk to people when you're traveling alone.
7. Short Trips Are Cheaper Than Long Vacations
If you're on a budget, that doesn't mean you should skip out on getting your vacation. Short weekend trips are perfect getaways for you. You don't have to spend as much on accommodation, food, and drinks.
Plus, for most weekend getaways, you'll be going to places that are closer to home. If you're taking a flight, it'll be cheaper. Better yet, you can go on a road trip so you don't have to pay for flights at all.
8. Hit the Road with Your Best Friends 
A weekend getaway with your partner or yourself grants different kinds of happiness. A trip with your best friends offers a unique kind of pleasure too. For one, the bonds you share give you a certain kind of freedom with them.
You can be honest with them about money or your problems. Plan a road trip with your close friends and bring the gang back together. Trips are fun when you're with people who get you.
9. Make It Your Birthday Bash
Birthdays are the best days to celebrate another full year of life. This year, why not bring the celebration outside the usual places? Instead of Disneyland, plan a trip to Charleston, SC instead.
For young celebrants, try bringing them to national parks instead of the arcade. Or, you can also give your kids the choice to celebrate their birthdays out of town. Offer an assortment of options for nearby places you can visit on the weekend.
10. Get Away from Responsibilities and Relax
How long has it been since you or your partner took some time for yourselves? Do you take the offered vacation periods from work? Studies show that most Americans only took 54% of their available time off in the last 12 months.
We know how taking care of kids, no matter the age, is exhausting. For working adults, we understand that work is very important. However, everyone deserves a break from their daily pressures.
Get a sitter for your kids or pets for the weekend. Take the Saturday off and let yourself unwind. You'll thank yourself later.
Start Planning the Best Getaway
Are you ready to go for a fun weekend getaway now? Find yourself a nice place and start planning. Talk to your partner or getaway buddies to clear their schedules.
That's it for our list of reasons why you need to plan a weekend getaway. Did you enjoy it or find it educational? If you did, you are always welcome to check out our other guides today!