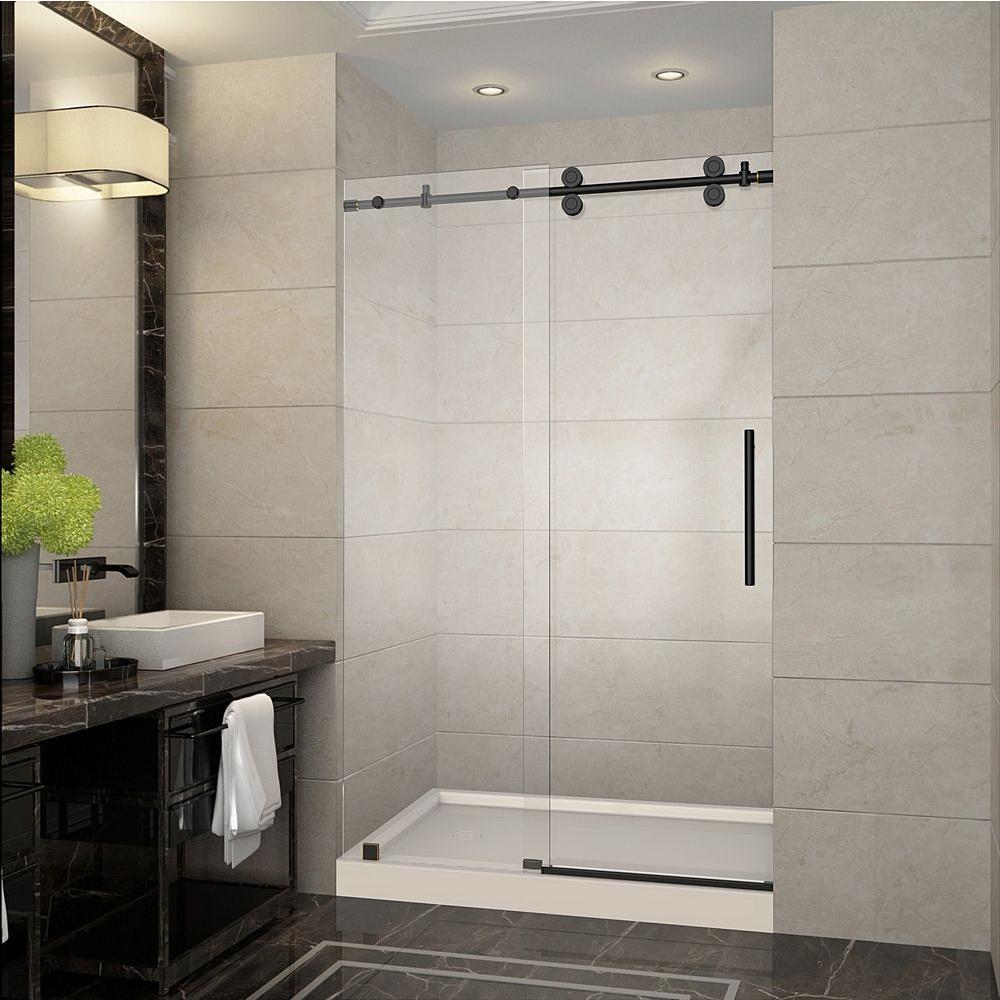 Are you living in a house that has a small bathroom and you still wanted to upgrade it to look more contemporary? This is a common problem that many homeowners today face in their living. Having small spaces where bathroom are set up can limit your imagination and creativity. With a small bathroom, you do not have much to do around it. You can only add little accessories to modernize it and ret a little haven for yourself. Since the modern bathrooms are more modernized and well -designed, you need to identify different types of additions that you can include in your bathroom to look more modern. A popular addition in small bathrooms includes glass shower doors. They are known to transform your bathroom space to be more stylish and contemporary. Frameless shower doors have become the trendy addition every homeowner needs in their small bathrooms. With proper planning of your space in the bathroom, you may have enough additions that will leave you happy and comfortable when using your bathroom space. If you are looking for ideas on how you can upgrade your bathroom shower glass doors, then you have come to the right place. We will equip you with information that will help you to choose the right designs of glass shower doors that you will include in your small bathroom space.  
Frameless Sliding Shower Door
Having a frameless sliding shower door is the most popular addition you can have in the space of your small bathroom. Having a small bathroom means that you do not have enough space for you to include a pivoted door. The pivoted door requires sufficient space where you can open up to an angle of 90 degrees. If you cannot open your pivoted door to an angle more than 45 degrees, then you should consider the frameless sliding shower door for your small bathroom. The frameless sliding shower doors are fixed with sliding racks at the bottom which allow for their smooth sliding. When well fixed, the racks help the frameless sliding shower doors to avoid too much friction which could contribute to wear and tear. Installation of the frameless sliding shower door can be done as a DIY project if you have the right set of tools. If you do not have the necessary tools, do not be afraid to contact a professional technician to fix the door for you. It will save you on time and reduce the risk of damage or errors during installation.
Glass Shower Door With Towel Bar
When you have a small bathroom in your home, you do not have the luxury of having a towel bar separately installed in another position within the room. All you want to do is introduce accessories in the same bathroom and still maintain a certain level of comfort. This is what homeowners with small bathroom spaces go through trying to figure out how they can upgrade their bathroom spaces to look better. Well, you can include a towel on the outside of the frameless sliding shower door.  When the towel bar is installed on the outside of the frameless sliding shower door, it can double up as a handle too. This will help you to avoid looking up for more space where you can install the towel bar. This is a modern trend that most homeowners have embraced to transform their bathrooms space.
Corner Shower Glass Doors
How your bathroom corners are shaped may determine the type of shower enclosure that you will introduce to make it look unique and elegant.  Installing a corner shower glass door requires you to be creative and open-minded about the designs that you can to the glass shower enclosure. Mostly, the corner shower doors come in different shapes o fit in precisely into the design of the glass shower enclosure. You may include a rectangular shower door that is pivoted, or you may decide to install a hexagonal type just to save on space. The benefit of installing the hexagonal type of shower glass door is that it can be compressed to fit into the small bathroom space. However, if you decide on having a corner shower door, it is best if you position it in the farthest end from the entrance door. This will help to minimize the distractions that might be introduced by the hinged shower doors. If the size of the bathroom does not allow for the pivoted doors, you may also opt to go with the sliding type to save on more space.
Folding Glass Door
Due to the advancement of techniques used in the creation of shower glass doors, it is possible to have a folding glass shower door installed in your small bathroom. Mostly, when you do not have enough space to install a full sliding glass door, you can have it folded to several flaps. The flaps are folded which creates a passage for the user to get into the shower enclosure. The size of the folding shower glass is the door is however directly proportional to the size of the bathroom space available. Before ordering for the folding type of shower glass door, ensure that you take the right dimensions to avoid over or underestimation. This is a common problem with homeowners who assume that they can buy any size of folding shower glass door for it to fail to fit precisely in the marked space.
Alcove Shower Doors
If you have a small bathroom but still want to have a shower inside, you could go for the alcove design. The alcove design allows the homeowners to save o bathroom space since it only contains an overhead shower head and little more accessories such as lighting and a soap dish. With this design, the towel bar is installed on the outside since there is no much room inside. The alcove shower glass door can be customized to look stylish and make your bathrooms pace look luxurious. However, with the design, you need to ensure that you have enough space within the bathroom since the door is pivoted.  The customization of the alcove shower glass door requires the specifications to be provided by the homeowner.  Also, it is best if you install the alcove shower in the farthest corner of your small bathroom and not close to the entrance door. This will create enough room for your alcove door to open without any hindrances.
Rounded Shower Doors
Rounded glass shower enclosures are designed in the form of a cone. The round doors are fixed such that they slide on each other when being opened. The user may enter the shower from either side of the sliding glass panel. This type of glass door is suitable to be installed in glass shower enclosures that are rounded and installed in the corner of a small bathroom.  The rounded shower glass doors may also be hinged or pivoted. This allows the door to open up to a certain angle.  Therefore, before you decide on installing this type of door, you need to ensure that you have sufficient space to allow for the rotation. Also, they should be regularly maintained to ensure that they stay in good condition. An additional feature that you may include in the rounded type glass shower door is the towel bar. Since you are looking to making your bathroom elegant and also save on space, you can install the towel bar on the outer side of the glass door. If you are incorporating innovativeness, you may utilize the towel bar as a handle for our door.
Shower Glass Door With Frosted Glass
Small bathrooms may contain more than one resource which needs to be used by other people within your home. Due to modern improvements, you may have a bathroom vanity sink that may be used for brushing teeth or applying makeup. With this, you will need to use a frosted glass shower door for your bathroom so that you will not have improved privacy. With frosted or other types of the obscured shower glass door, the bathroom can be used by more than one person at the same time. Therefore, you do not need to worry about privacy when you can order for a custom shower door made frosted glass. Also, you can engage in a DIY project where you add the frosting film by yourself. This way, you will save on installation costs among other things as you are trying to improve the outlook of your bathroom.  
What To Consider After Installing Your Shower Glass Doors
The shower glass doors in your bathroom need regular maintenance so that they can remain in ship shape. This means that you might need to buy cleaning agents from home and living stores. You need to purchase cleaners that are not abrasive to glass surfaces and ensure that you clean your shower doors at least three times a week. Also, avoid using hard brushes ion your doors when trying to remove stains. If the glass used to make the shower glass door is brittle, it will leave behind scratches which could be mild or deep.