There is no shortage of visiting places in UK because everything here, including the cities, is wonderful. Moreover, the UK is a blend of all good things, including artsy locations, cultural events, cool restaurants, Worcester, and more. In this article, let us look at some of the best visiting places in UK.
When you are touring the UK, you will come across towns and cities brimming with people- both foreign and local. So, here is a compilation of the hotspots and people's favorite places all across the UK. It seems you may even want to brave the Brexit Borders to go and visit these beautiful places.
What are the best visiting places in UK for your 2021 trip?
Since 2020 was all about lockdowns, social distancing, and COVID 19, let's hope that 2021 will be better for all of us. So, here is a planning guide for a fantastic UK tour next year. However, we recommend that you must surely go through safety guidelines and maintain them throughout your trip. After all, the betterment of your health and that of your family's is your priority.
visiting places in UK- Nottingham
whenever you think of places to visit in London, Nottingham will surely cross your mind. This is a place right out from the literature books situated around 1.5 hours towards the north of London. However, you cannot expect Nottingham to be looking like one of those scenes from an 18th century English play.
Instead, this place is now more colorful with an excellent art scene, posh restaurants, lively clubs, and of course, the Robin Hood vibe. The Lace Market in Nottingham is where you can explore some of the coziest restaurants and cafes and go shopping. Apart from that, you can enjoy a Robin Hood adventure tour, or explore the Nottingham forest.
Whitstable, Kent
While you thought, Europe is all about classic castles and the royal family. It is an absolute myth. As mentioned earlier, the UK has to offer all that you can ask for. So, here is a beautiful seaside town that makes for a very charming location. What is not to love here with all that amazing seafood, creative stores, and of course the very quaint beaches.
You can very well understand that there is no lack of activity options out here. Either you can sit or stroll by the beaches to enjoy the cool breeze, or go out for some shopping. At the end of a tiring tour, a big plate of seafood will be there to welcome your hungry soul. Moreover, the main harbor here is totally picturesque and attracts many tourists for a magical sunset view!
visiting places in UK- Edinburgh
Scotland, the ultimate historical locations featured in every novel and drama, is here to welcome you. Not just the amazing haggis that you get here, the Edinburgh beauty is what you cannot miss at any cost.
The historic castle seems to be protecting the city, and the people out here are some of the friendliest worldwide. Moreover, as you can already imagine, the cultural vibe of Edinburgh is magical. Plus, Edinburgh boasts of one of the most colorful annual festivals, Hogmanay. So, visiting the city during the festive season is an added attraction.
Cotswolds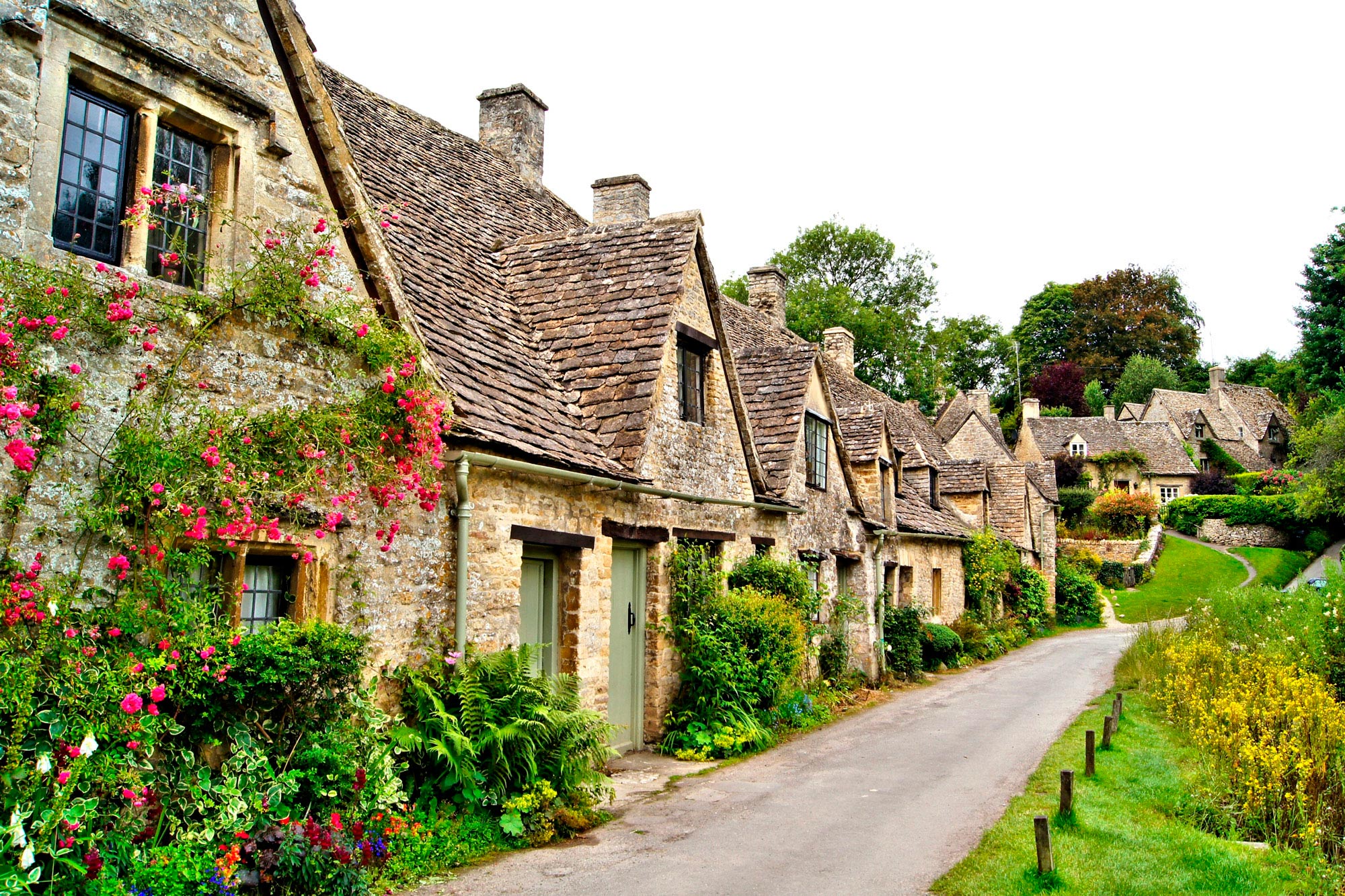 If you take a look at the tourist map of England, Cotswold is a tiny area towards the south. This rural beauty comprises six counties and several small houses, and picture-perfect sceneries. If you are longing for a perfect outdoor holiday, then Cotswold will win your heart. Moreover, there is a walkway that is 102 miles and forms the heart of Cotswold. This is what tourists choose when they want to take a walk and soak in all the surroundings' beauty.
visiting places in UK- Monarch Isles
These distant islands in the Outer Hebrides have lovely immaculate seashores, rough edges, and unlimited ridges. Seashores here are wild and rough, and it's not abnormal to have the whole stretch of sand all to yourself. Likewise, the locale is a National Nature Reserve and is home to perhaps the greatest state of dim seals on the planet. We recommend you take a neighborhood journey boat to take advantage of your visit.
York
York is an old city with excellent structures and waterway travels that make it an absolute necessity visit for some worldwide vacationers. The blend of the old city dividers close by the stream blended in with lovely holy places, incredible strolling roads, and amicable local people make this an absolute necessity visit. York likewise turns out to be perhaps the prettiest town in England.
Scottish Highlands
The Scottish Highlands are a tough and excellent region in the North West of Scotland, with Loch Ness at their middle. They are additionally home to the most noteworthy mountain in the UK, Ben Nevis. The territory is known for climbing, wonderful landscape, and even on occasion, skiing. Taste brilliant whisky as you watch out over the outside of a profound loch – how great does that sound?
Devon
Devon's coast gets a bigger number of long periods of daylight than elsewhere on the British territory, acquiring the moniker the 'English Riviera.' You can investigate two rough National Parks – Dartmoor and Exmoor – or surf on one of the numerous wonderful seashores along the coast. Make certain to appreciate grant-winning nearby produce, for example, Devon cream tea.
Newcastle
Newcastle is a lively college city in the north of England, with an assorted nightlife scene, beautiful extensions, and genuine Geordie spirit. When a significant center point for shipbuilding, the city is currently flying ahead to the future with its business, science, and craftsmanship contributions. Besides, Gateshead's neighboring city is home to the BALTIC exhibition, an absolute necessity to visit hotspots for current artistry sweethearts.
Birmingham
England's second-biggest city, Birmingham, has superb streams, fixed with history, culture, and way of life. From a genuine chocolate production line to vintage garments celebrations, there are piles of activities in Birmingham. Investigate the city by trench boat – Birmingham has a bigger number of miles of the channel than Venice – or dive into a Balti curry, the city's unmistakable dish. You'll begin to look all starry eyed at this city instantly.