Spring is just around the corner and I am celebrating by having a fresh start! I had a great opportunity to review the Influenster Refresh VoxBox and try fabulous products that will help bring Spring into season! The Refresh VoxBox is about energizing and taking care of yourself. This fit with my personality perfectly and I am so happy with all of the products I reviewed.
These products let you take time to focus on yourself and well being. I had time to relax, re-energize, and put my mind in a state of pure happiness. This is all about pampering yourself and boy did I ever! Take a look at the fabulous items I was able to indulge in!
 Covergirl Ultra Smooth Foundation
The Covergirl Ultra Smooth Foundation is a liquid foundation with a pink, rubber applicator. I have never tried a rubber applicator before, but was pleasantly surprised with the results. This foundation went on smooth and evened out my acne-prone and oily skin. It has an innovative Olay serum that kept my skin moisturized throughout the day. I liked the ease of bringing this with me in my purse and workout bag. I recommended this to anyone who is looking for that flawless finish look with full coverage.
Retail: $12.99-$16.99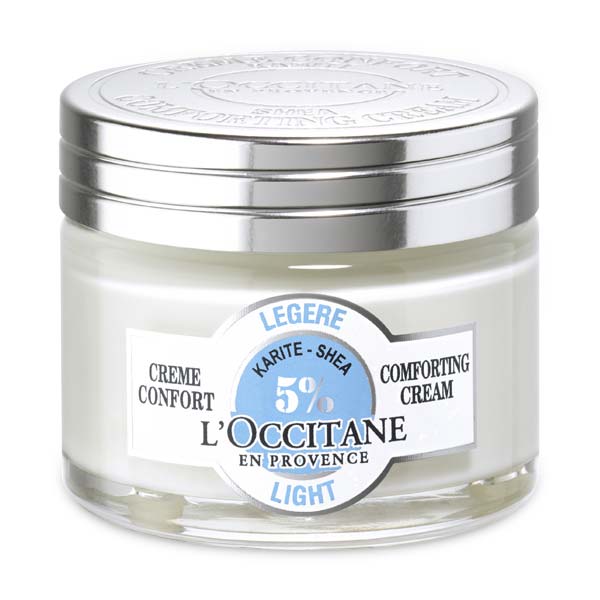 L'Occitane Shea Butter Light Comforting Cream
This pairs perfect with the Covergirl Foundation. I loved the non-greasy texture becuase it is formulated with 5% shea butter. This is great for my oily-combination skin type. A little goes a long way, as I only needed a small amount to cover my face. This kept my face feeling soft and moisturized all day long.
Retail: $5 (8ml) / $28 (50ml) 
Montagne Jeunesse Masque
Talk about having a spa at home! Just the scent alone filled me up with relaxation and happiness. This is a great masque that naturally cleanses pores. The Manuka Honey Peel is easy to use and wipes right off. My face felt so refreshed, soft, and relaxed after using this. The best part is that I was able to get in more than one application! 
Available in mass, grocery and drugstores. Retail: $1.49 
Listerine Pocketpaks
I have always been a fan of these breath strips and still am! I remember back in the day, carrying these in my pocket. The pocketpaks are a great breath refresher after coffee, before a meeting, or a date! They dissolve instantly and kill 99.9% of germs. The mint flavor will last in your mouth and give you a burst of freshness! 
Retail: $1.40
 DenTek Fun Flossers & Comfort Clean Floss Picks
I am always getting my lunch stuck in my teeth at work because I am a big salad eater. I was so happy to receive the DenTek flossers and floss picks because all my problems are gone! I can sneak in a quick floss after lunch and am confident the rest of the day. The Fun Flossers are perfect for children in bright colors, while teaching them healthy habits for oral care. These are both gentle on teelth and comfortable. They remove plaque and leave your mouth fresh and clean!
Retail: $1.39-$3.39
Beanitos Chips
Beanitos are my new favorite snack! I received a bag in the Restaurant Style and Nacho Cheese flavors. They are health conscious and are perfect with a side of salsa or on-the-go! Take a look at the benefits of eating Beanitos:
Preservative free
Non-GMO
Gluten-Free
No MSG
No Trans Fat
Corn Free
Cholesterol Free
4g protein
6g Fiber
Vegan
 Retail Price $3.49
Skinnygirl Tasty Nutrition Bar
I also found my new favorite indulgence, the Skinnygirl Nutrition Bar! I was so surprised by this! It is only 170 calories and fills my chocolate craving. I tried the Chocolate Peanut Butter with Sea Salt and became obsessed. This bar is packed with protein and fiber! I highly recommend this to anyone who is looking for a healthy alternative yet still can get their chocolate fix!
Only 170 calories
6g Protein
5g Fiber
Gluten Free
"I received these products complimentary from Influenster for testing purposes. However, all opinions expressed are my own."