American Southwest, popularly known for its ancient history, has some breathtaking sights. This place is home to several caves, lakes, rock formulations, and canyons, which are not available in the rest of the World. You can spot almost 5 million visitors every year in the Grand Canyon alone. There are various other gorgeous places yet to be discovered by pioneering travelers. From casual adventurers to experienced travelers, Southwest destinations provide happiness and thrill to everyone. Below are the few Southwest vacations gorgeous destinations that the place has to offer.
Where should you go for Southwest Vacations?
● Grand Canyon
This canyon located in Arizona is among the top attractions of the United vacations. It was formed by the River Colorado millions of years ago. This Grand Canyon is 277 miles long and 18 miles wide, which is something to think about. This canyon offers activities for everyone. It offers bus tours, helicopter tours, hiking, whitewater rafting, etc. You can also experience the Grand Canyon Skywalk, which is very famous in this place. It provides an exciting way to look down the canyon through a glass.
● Turner Falls
This falls under the vacation specials category and is the largest waterfall in Oklahoma, and offers exquisite and gorgeous views. Here, you can experience hiking and swimming too. This place is the most visited point during summers as travelers love to swim along this magnificent waterfall. You can visit this place any time of the day as they have a per person cost to enter.
● Monument Valley
This place on the Utah Arizona border is a habitat for some world-famous rock formations, including Mitten Buttes. The best way to experience the view of this valley is by driving a four-wheeler. You can also opt for a Wildcat trail hike, which is almost a 3.2-mile loop that circles the valley's buttes.
● Meteor Crater
This crater is the World's best-preserved meteor. It gives the visitors a closer look at the wide hole by a meteor crash almost 50,000 years ago. The guests who visit Arizona can watch this beautiful attraction on their United vacations and learn about this crater's ancient history through a tour guide.
● Cathedral Rock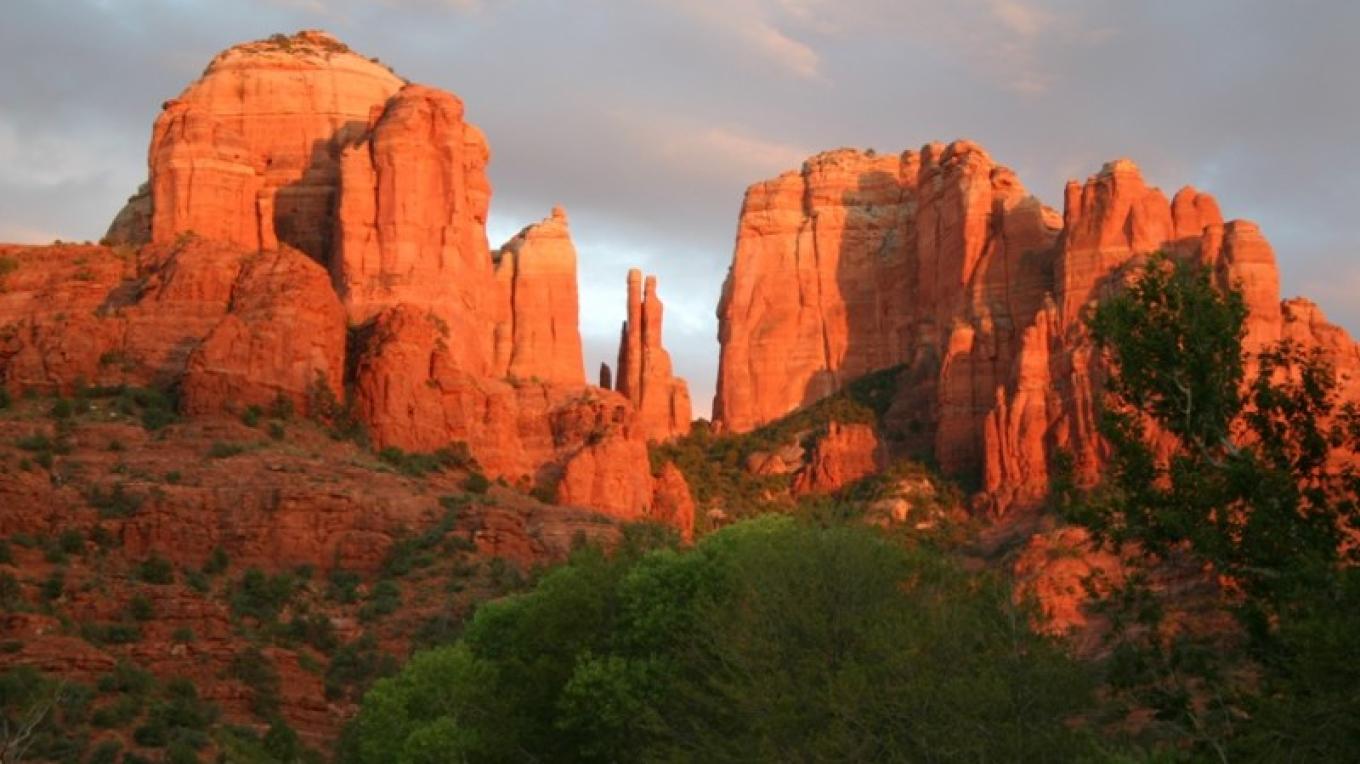 Cathedral Rock is a massive formation of 5000-foot red rocks. The place is a famous attraction in Sedona, Arizona. This is one of the most photographed sites by avid photographers. This place has majestic scenery and bright red color. The best way to enjoy the rock formation is by taking a short hike and rock formation. Don't forget to capture the majestic view with your camera.
● Royal Gorge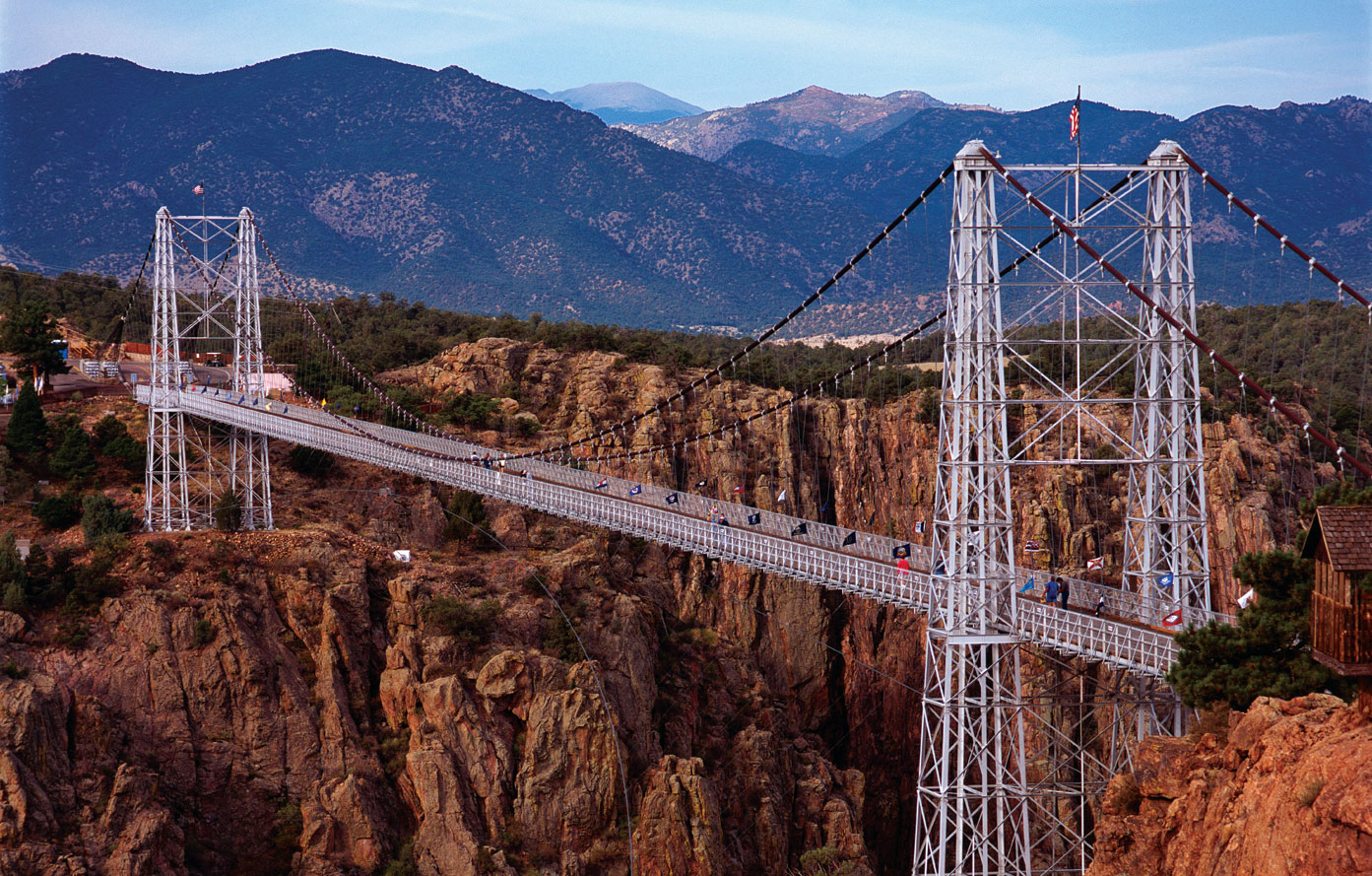 This place located in Central Colorado is gorgeous. It is a 1200 feet deep canyon formed by the Arkansas River hundreds of years ago in the past. This place has recently turned into a family recreation Park. Visitors come and experience the beauty of the 100-year-old bridge and the roller coaster. Moreover, it is popular as the World's scariest roller coaster. You can also have a thrilling experience of a cloud scraper which is 1200 feet above the ground.
● Hanging Lake
This lake in Glenwood canyon. It belongs to the South West United Nations' wonders. The visitors come here for its beautiful and photogenic waterfalls. The lake is crystal clear and gives a beautiful sight that soothes your soul. The lake's ecosystem is not too healthy, and that's why you need permission for hiking. Moreover, the hike is too short as it's not easy due to the Rocky Mountains.
● Carlsbad Caverns
This place is located in New Mexico and comprises almost 119 lakes that were formed by dissolved limestones. The beauty of these caves will leave you in absolute awe, and they feature several places for you to enjoy. Thus, the visitors can have access to audio guides as well as ranger guides.
● Caddo Lake
This beautiful lake is located in Texas on the eastern border. Caddo Lake is very famous for its beautiful locations. This place houses several cypress trees and Spanish mosses as surroundings. Visitors usually come here to enjoy fishing, hiking, and boat tours. You can also experience extensive wildlife in Caddo lake.
● Jacob's well
This well is approximately 140 feet deep and 13 feet wide and has an underground cave too. This place is exclusively popular for its stunning features. This is a circular well, which is the best for visitors to enjoy their summers. The entrance to this well is free, but you could be asked for payment if you wish to go to the swimming pool during the summer season. You get regular guided tours during winters.
● Antelope Canyon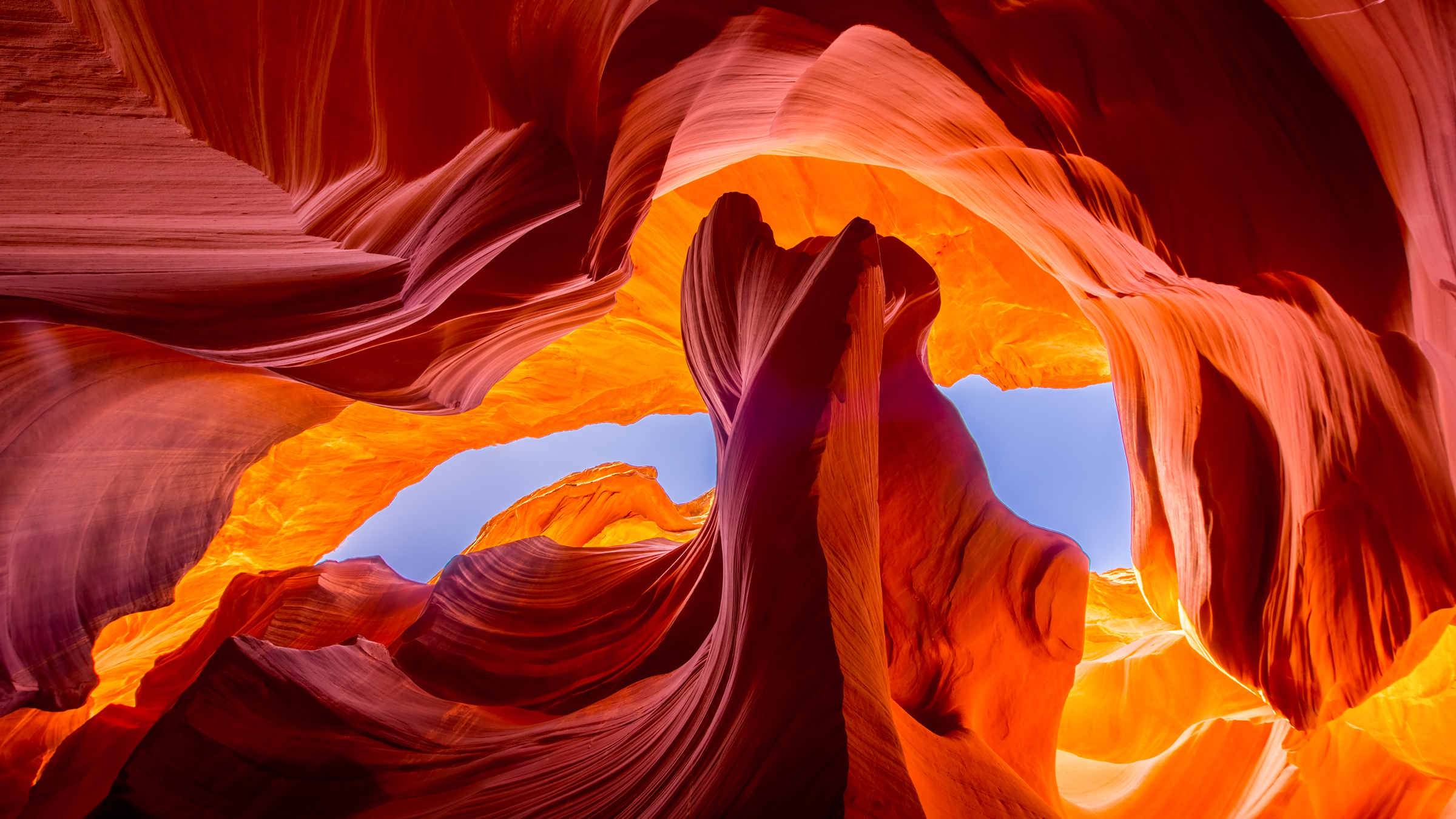 This canyon is located at the border of Arizona and Utah and is one of the World's most beautiful natural wonders. It is known for its wavy rock formulations, which were a result of billions of years ago by water erosion. You can only visit this canyon if you have a guided tour to this place and you have tour operators along with you. You can choose to see either the lower canyon or the upper canyon. For the best views, we recommend you to visit this place during the summers.
● Valles Caldera
This place is in Mexico for excellent southwest vacations, and has a depression caused by a volcanic eruption years ago in the past. It is popular for its exquisite Meadows and extensive wildlife. You can easily enjoy fishing, horse riding, hunting, and camping here. You can opt for ranger-led tours to learn more about the place and its history.
A trip for Southwest vacations is the best and a lifetime of an opportunity. This trip could be the most iconic trips of your life. You get to see and learn about so many places ranging from canyons to stunning trails, and you never face a shortage of unexpected places. The American southwest area has some of the most gorgeous and iconic spots for you to watch and enjoy. These places have a sheer diversity of climate and landscape that brings joy to several people. This vacation specials trip will help you to visit the most desirable and beautiful places in the American Southwest nations.